Key Features
Technical Specifications
FAQs
Customer Reviews
What Will You Receive
01

Water-Saving and Easy to Use

This compact dishwasher utilizes just 1.3 gallons (5 liters) of water in a normal wash cycle, which is at least 75% less water than handwashing.

With the built-in water tank, this device is easy to use with no permanent water connection required. An inlet hose is also included for direct water supply from a kitchen faucet.
02

5 Wash Cycles

and Dry Mode for Storage

This countertop dishwasher supports 5 wash cycles and a Dry mode. The Dry mode can be used with any washing mode other than the Fruit mode and can also be turned on separately.

After the wash cycle finishes, the Dry mode will provide an extra 60 minutes of drying to the dishes. In the next three days, a 15-minute automatic ventilation will run every 75 minutes.
45-Day

Refund Policy
Free Shipping

When You Spend $300+
18-Month

Warranty
Lifetime

Technical Support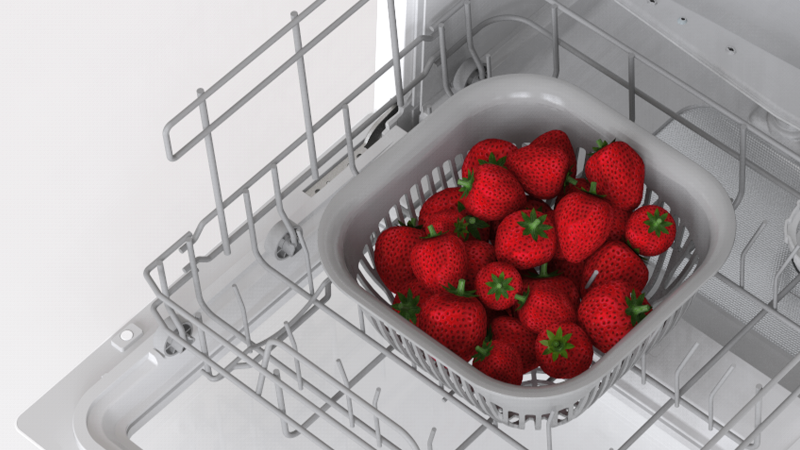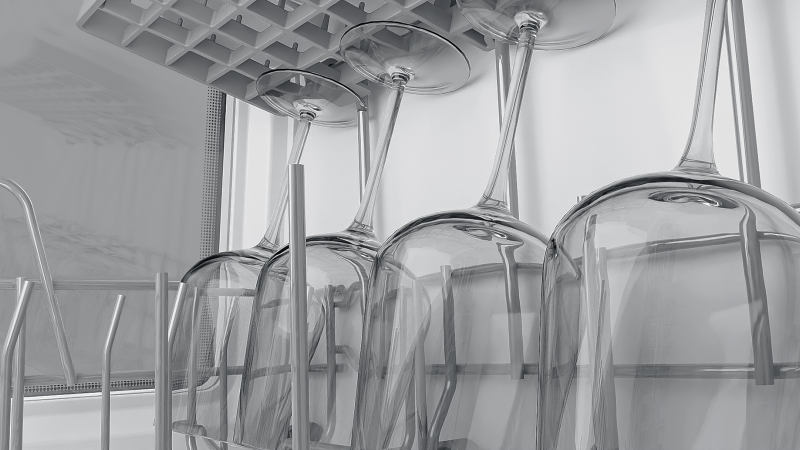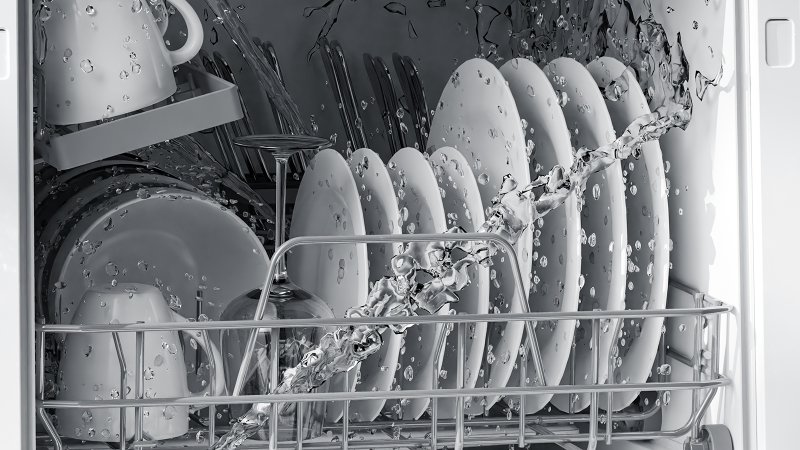 Compact Design

This countertop appliance only measures 16.86 × 16.75 × 18.05 inches with a standard capacity of 4 place settings, and can fit up to 12" dishes loaded at an angle. It is perfect for small-sized houses, apartments, dorms, boats, and campers/RVs.

TECHNICAL SPECIFICATIONS
Model

TDQR01

Voltage/Frequency

110-120 V/60 Hz 

Capacity

4 place settings

Power

900 W

Inlet Pressure

0.03-1 MPa

Water Tank Capacity

1.3 gallons (5 L)

Dry Mode

106-111 °F (41-44 °C) hot air

Noise Level

50 dB

Product Weight

28.7 lb (13 kg)

Product Size

16.86 × 16.75 × 18.05 in (428 × 425 × 458 mm)

Packaging Size

19.96 × 18.90 x 20.08 in (507 x 480 x 510 mm)
Frequently Asked Questions
Do dishwasher pods have a negative impact on the washing effect? If not, how do I use dishwasher pods in this dishwasher?

Pods, liquids, or powder detergents are all acceptable for our dishwashers. However, we recommend that detergent tablets be used only for long-cycle dishwashing, to allow enough time for these tablets to fully dissolve.
Can I adjust the temperature of this dishwasher?

No, the dishwasher does not support this function.
Does the dishwasher dry itself automatically?

Yes. Any washing mode except Fruit Mode will dry itself automatically for 60 minutes. Besides, after the whole wash cycle is completed, the Dry Mode will provide extra 60 minutes of drying to the dishes. In the next 3 days, 15-minute automatic ventilation will run every 75 minutes.
How long does each wash cycle take?

Please refer to this table:

| | | |
| --- | --- | --- |
| Mode | Washing Time (Minutes) | Air Drying Time (Minutes) |
| Normal | 69 | 60 |
| Speed | 29 | 60 |
| ECO | 59 | 60 |
| Baby Care/Heavy | 89 | 60 |
| Fruit | 19 | / |
How long are the hoses?

Both hoses are 61 inches (154 cm).
What kind of adapter is needed to connect the inlet hose to a faucet?

If the included inlet hose does not fit your faucet, you may need to buy a 3/4" GHT threaded faucet adapter from a plumbing supply manufacturer. If you are unsure of what to do, please feel free to contact our after-sales service team.
Can I wash small cast iron pots using this dishwasher?

No. When the dishwasher starts, the heat will cause cast iron pots to rust and wash off the protective, non-stick coating. Therefore, we recommend you wash these pots by hand instead.
How much does shipping cost?

We are currently offering free shipping on all orders with a minimum of $300.
How soon will I receive my order?

Normally, delivery takes 7 days, but may vary due to COVID-19. 

Please note: Delivery may be delayed due to situations beyond our control, including customs delays, adverse weather conditions, unexpected increase in demand, etc. Our customer service team will update you if anything changes with your order.
How can I track my order?

1) You will receive a shipping confirmation email containing your tracking number(s) once your order is shipped. The tracking number will be active within 24 hours.

2) If you have any issues or problems about your tracking number, please feel free to email our customer support team at support@havalab.com.
What types of payment are accepted?

We accept the following forms of secure payment:

(1) PayPal and Apple Pay;

(2) Visa, MasterCard and American Express.
Are my privacy and personal information secure on your site?

We provide the best e-commerce service in the industry, and guarantee secure payment processing at all times. Please click here to view the full details on how we protect your privacy and personal information.
Customer Reviews
What Our Customers Say About HAVA Compact Countertop Dishwasher
5.0

Average Rating

 

All Reviews (6)